Welcome to Western Washington Realtist (WWR)
Local Board of NAREB
"Democracy in housing" is our motto.
Our Realtist organization is an integrated entity open to all qualified professionals who are committed to achieving the mission of Fair Housing.
"When the conversation involves Black Homeownership Western Washington Realtist will be at the table"
Nicole Bascomb, President, WWR
Mortgage denial rate in Seattle, Washington
White Mortgage Denial Rate
Black Mortgage Denial Rate
Homeownership through Advocacy, Activism and Action
"Reimagining the Dream of Homeownership through Advocacy, Activism and Action" / When the conversation involves "Black Homeownership in the State of Washington – Western Washington Realtist will be at the table!
We advocate for public policies that protect and expand sustainable homeownership.
We promote homeownership through democracy in housing and civic engagement.
We have a strong social activist history and culture of vigorously supporting equal opportunity and fair treatment for the Black Community in housing.
A Year In Review WWR 2022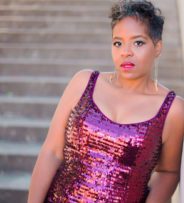 READ MESSAGE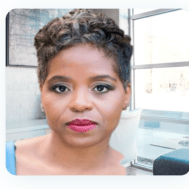 Message From Our President
As the 2nd president of the Western Washington Realtist, it is my distinct pleasure to step into the role our previous president, Kennedy Akinlosotu, held for over 10 years as the pioneer of this chapter. His tireless efforts have laid the groundwork for me to continue the vision of expanding education and homeownership opportunities to the Black community in Washington.
As the local chapter of the oldest non-white trade organization in the United States, the National Association of Real Estate Brokers (NAREB) Realtist have been at the forefront of championing "Democracy in Housing" for a community that has historically been left out of the dream of homeownership.
I am honored to carry this legacy forward; I have an amazing team and great industry partners primed to do the work we have set in front of us to increase black homeownership and housing education in the Pacific Northwest and across the country.
Nicole Bascomb – Green President, Western Washington Realtist
IN LOVING MEMORY OF MARGO WHEELER
Western Washington Realtist GALA 2022 AWARD Recipients
Margo Wheeler, Managing Broker
AHWD, ABR, CRS, C2EX, GRI, MRP, PMN, SRES
Paul A. Bascomb Legacy Award
Margo was a residential real estate practitioner for 29 years and a working Broker, REALTOR® and REALTIST® in Tacoma, Washington at John L. Scott's Tacoma-University Place office.
She was passionate about the industry, fair housing, leadership, and mentoring. Margo served as Tacoma-Pierce County and Washington State Women's Council President, Tacoma-Pierce County and Washington REALTORS® State Association President, and National Women's Council of REALTORS® President. Margo recently served as a member of the National Association of REALTORS® leadership team as the 2023 Vice President of Associations Affairs and a proud member of the Western Washington REALTIST® Board.
Born in Philadelphia, PA, Margo Wheeler is honored to have also served in the U.S. Army retiring at the rank of First Sergeant. She was a Mother, proud grand-mother, Habitat for Humanity Women's Build supporter, real estate instructor, and fair housing advocate. Margo received the Western Washington Realtist Paul A. Bascomb Legacy Award at our 2022 GALA.
Margo's passing was a shock to all. She was loved and well respected. She will be missed and Western Washington Realtist will continue to honor her life and work.
Join Our Democracy in Housing Cause And Subscribe
Thank you to all of our partners for your support!